What We Do
Japanese Interpreter Service
Companies dealing with Japanese counterparts or clients, who always appreciate the preciseness and high quality, require professional interpreters to accompany them during client handling, public relations, customer support, appointments and meetings, tours and interviews. Whether you have small one-on-one business meetings or large-scale events with Japanese, ExperTrans Global could provide professional Japanese interpretation service for your global business needs.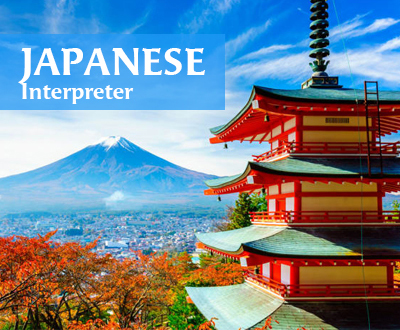 In Vietnam, for all enterprises, choosing ExperTrans Global's Japanese interpretation service means the gap to your success is shortened. Why?
One of the most experienced companies in Japanese interpretation service in Vietnam:
Over 13 years of experience, and a vast global network of over 1,300 executives and 3,000 vendors, all of whom get the certificate of languages and specialized expertise.
Services utilized by TOP 500 Fortune (Bosch, Deutsche Bank, Mercedes-Benz, Toyota, Nestle, Samsung, Deloitte, Unilever, L'oreal, Suzuki, Yamaha, Sanofi Aventis), 11,000 projects completed and 4,500 clients served in total.
High quality is always the No.1 criterion:
Applying ISO 9001:2015 to our quality management process and being certified the quality standard by BSI
Fast turnaround brings about both time savings and 99% accuracy.
A variety of Japanese interpretation service provided:
Whatever language your products and services are in, we are able to provide you with the Japanese interpretation service that you need with more than 170 languages: Vietnamese, English, French, German, Chinese, Russian, Japanese, Spanish, Malaysian, etc
ExperTrans Global has provided different packages of Japanese interpretation service as:
Professional Japanese interpretation services:
We sign NDA contract with all clients to ensure high information confidentiality.
Our prices are very competitive
Fast and time-saving processes, which helps clients 100% focus on their works.
Our Expertrans Global always gives prominence to quality and prestige in every project and hopes to provide the best services to every client. Contact ExperTrans Global now in order to keep your opportunity to expand your business into Japanese markets.
Mail: sales@expertrans.com
Hotline:
Vietnam: +84 926 05 1999
Singapore: +65 6715 7049