What We Do
Staffing service
According to a recent survey of Manpower Group on 75 nations, Vietnam was ranked as one of the most abundant countries in human resources with the lowest price in the region. As a result, the staffing service has enjoyed a boom in Vietnam in the recent 10 years.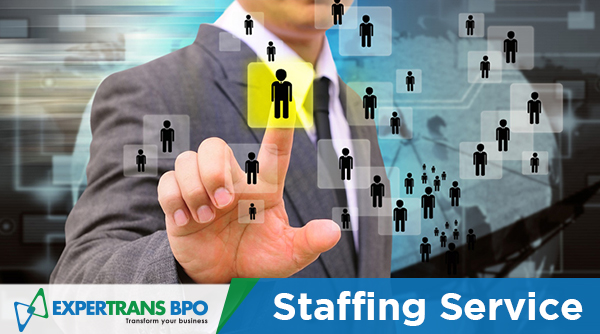 With 12 years of experience, Expertrans BPO is proudly to be the leading staffing service provider in Viet Nam at the present time as chosen by thousands of companies from all over the world by a range of outstanding advantages:
Owning a vast global network of 1,300 employees and 3,000 vendors, all of whom have degrees and certificates in HR and related industries.
Being trusted by Top 500 Fortune and numerous big brand names, such as Bosch, Deutsche Bank, Mercedes-Benz, Toyota, Nestle, Samsung, Deloitte, Unilever, L'oreal, Suzuki, Yamaha, Sanofi Aventis, …
Applying ISO 9001:2015 to our quality management process and the quality standard certified by BSI
Signing NDA contract with all clients to guarantee 100% confidentiality
Offering unbeatable and competitive price, which brings about cost-saving for all clients
Providing quick process and professional services from A-Z
Our Expertrans BPO's staffing services cover all positions:
Director
Manager
Accountant
Assistant
Sales
Designer
Administrator
etc.
Expertrans BPO always gives prominence to quality and prestige in every project and hopes to provide the best services to every client. Contact ExperTrans BPO now in order to experience the best staffing service and get the best quotation.
Mail: sales@expertrans.com
Hotlines:
Vietnam: +84 926 05 1999
Singapore: +65 6715 7049
Japan: +81 345 704 356
Korea: +82 10 2698 2609
Thailand: +66 600024199
US: +1 212 372 7520
UK: +44 203 734 7598
Australia: +61 385 937 457
German: + 49 307 229 0354
Switzerland +41 225 017 237
France: +33 178 906 717