What We Do
Japanese – English translation services
As a first-class translation company in Vietnam, ExperTrans not only provides a wide range of translation solutions and human resources for Vietnamese but also fulfills the translation requests for other languages besides Vietnamese. With the mission to build up customers'success by delivering business support and language solutions, ExperTrans has successfully provided English Japanese Translation, to assist Japanese companies and organizations in market expansion with English business associations and developing relationship with entrepreneurs who are English speakers and vice versa.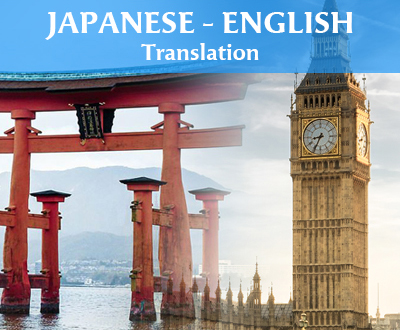 With 13 years of experience in translation market, ExperTrans is confident to provide the most professional English Japanese Translation in 58 domains, even in difficult and complicated specialties such as economics, banking and finance, technology, law, construction, medical treatments and so forth. For the time being, ExperTrans is proud to offer our clients with these kinds of the translator from Japanese to English:
Expertrans Global – English translation services
· English Japanese translation for the technical manual
. English Japanese translation for projects and bidding contracts
· English Japanese translation for banking and financial documents
· English Japanese translation for website
· English Japanese translation for books & magazines
· English Japanese translation for film & video clips
· English Japanese translation for cultural issues
· English Japanese translation for insurance letters
Japanese entrepreneurs are known for being meticulous and careful. However, despite such characteristic, Expertrans's English Japanese translation was still able to win their trust and loyalty with our exceptional services.
Firstly, we understand the Japanese always appreciate the final result and quality is the first and foremost factor in every decision. Hence, ExperTrans does not hesitate to invest money and pay our attention to develop and complete our translation process. Our translation procedure has been certified ISO 9001-2015 and EN 15038-2006. As such, we assure that our every single project is highly qualified and its accuracy can reach up to 99% in comparison with the originals.
Secondly, ExperTrans can perceive the real value of time with the Japanese. We can satisfy the clients' requests in the shortest time and minimize their time in waiting with process capacity up to 100.000 words per day. Moreover, we are the only company who owns a pool of in-house English Japanese translation as well as over 160 experienced free-lancers. The reasons mentioned above are invaluable resources and outstanding points of ExperTrans.
Unsuspiciously, ExperTrans has become a trust-able choice for all Japanese corporations, companies, and organizations, name a few: Panasonic, Komatsu, KOKUYO Furniture Co,.Ltd, Toyota,… Mr. Grzegorz Marcjan, the representative for AQUASYSTEM Co., Ltd, has expressed his sincere gratitude to ExperTrans and intention to choose English Japanese translation of ExperTrans in the future.
Contact us:
Website:  http://expertrans.com/
Mail: sales@expertrans.com
Hotline:
·         Vietnam: +84 926 05 1999
·         Singapore: +65 6715 7049