Who we are
Meet Our Team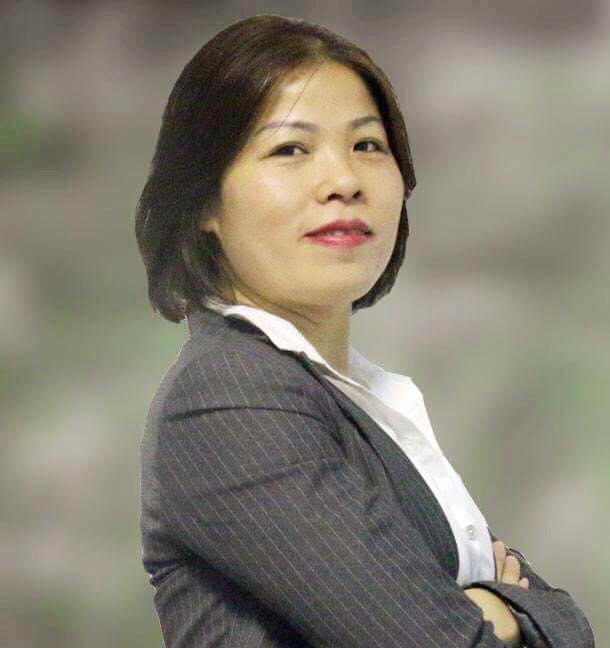 Kathy Dam
Holding Bachelor of Arts in National University Hanoi and Bachelor of Economics, Foreign Trade University. Ms. Kathy Dam has over 15 years of working experience in human resources management for MNCs in different industries like manufacturing, auditing and advisory services, exporting, trading and servicing, in big companies and organizations including PricewaterhouseCoopers, Golden Way Corporation, World Bank, Prieure Vietnam, V-TRAC Sole Authorized Dealer of Caterpillar in Vietnam, Comin Vietnam and Education Group JSC…
As part of her many operational duties at Expertrans, Ms. Kathy Dam oversees Human Resources and is charged with leading Expertrans BPO in providing professional Recruitment and HR outsourcing services for enterprises in Vietnam and others country such as Korea, Japan, Thailand, Indonesia…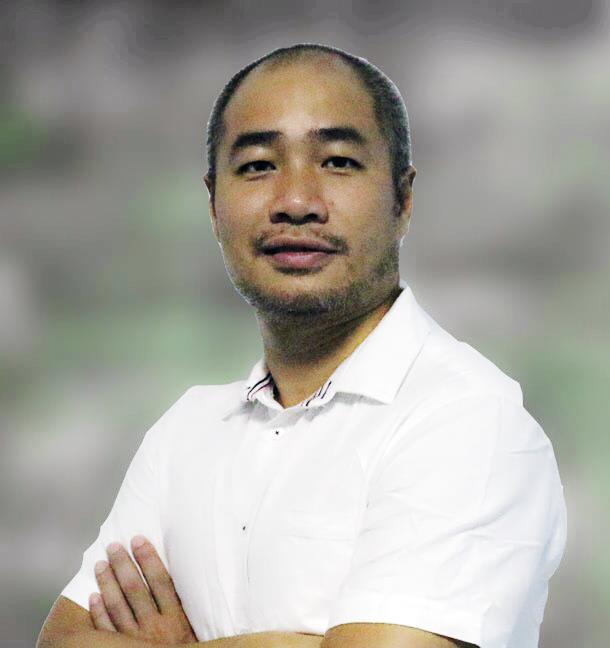 Tung Nguyen
Holding an MBA in Management and a Master in Computer Information Processing from Korea University, a Master in Communication System Design from Kungliga Tekniska Hogskolan, Mr. Tung Nguyen has experience through last more than ten years in Government corporation, General management in IT localization industry with big players in the market such as MS, IBM, Cisco, etc.
Prior to joining Expertrans, Mr. Tung became a leader of over five big companies and corporations including FPT University, Ocean Technology, Wise-Concetti Ltd., and SK Telecom and Jonckers, etc. He also served as an IT Expert in STE-Net project support by the Swedish government
Mr. Tung is currently the Chief Operating Officer at Expertrans Global and has contributed to the rapid growth of the company. With his achievements in studying abroad as well as extensive experience, Mr. Tung Nguyen will always try his best to bring Expertrans in the right direction and conquer the goals in the development process of Expertrans.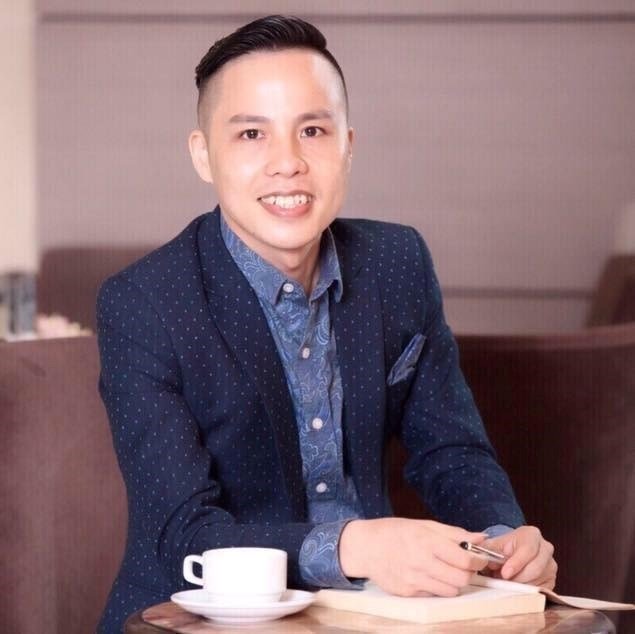 Louis Dinh
Mr. Louis Dinh graduated from Hanoi University of Foreign Studies in 2005. Soon afterward he started up a company with the aim of helping foreign enterprises investing in Vietnam to overcome barriers and cultural gap.
In 2012, after seven years of operating in the domestic market, Mr. Dinh launched Expertrans Holding brand in higher level with a global vision. He aims to lead Expertrans Holding to reach Top 100 Global BPO companies by 2025 and being the strategic partner of Top 1,000 Global companies.
Currently, on track towards an MBA degree from Shidler College of Business at the University of Hawai'i, Mr. Dinh aspires to lead a thriving modern business. Already equipped with experience and knowledge, he is now one step closer to take Expertrans Holding to a totally new level and pursue the goal of being ranked among the Top 100 Global BPO companies by 2025 and being a strategic partner of Top 1,000 Global companies.
Mr. Dinh has become popular in the CEO's community for being an inspiring example for start-up leaders. He, furthermore, wields international influence as being the founding member of Millionaire House club.
Linkedin Contact: linkedin.com/in/louis-dinh-57545174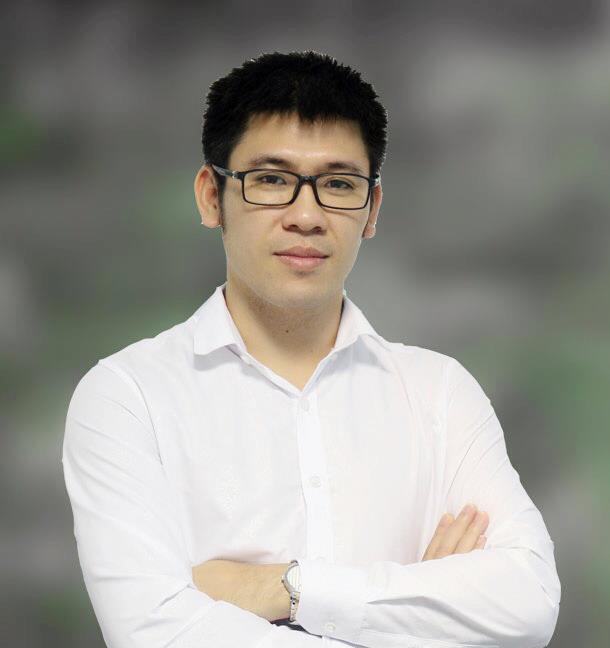 Liam Dinh
Mr. Liam Dinh, at the time being, focuses on boosting the core industry – IT and works as a Technology Innovation Director at Expertrans BPO.
He had earned the Bachelor of Hanoi University of Technology and Bachelor of President University in Indonesia. Before dedicating to Expertrans, he had gained various 11-year-experience in numerous high-level positions, including Managing Manager, Product Manager & Deputy Manager in Tinh Van Consulting JSC; Team Leader in Smart OSC and Project Leader in PT. Supra in Jakarta, Indonesia.
With abundant knowledge and valued experience, Mr. Liam Dinh always tries his best to keep Expertrans on the right track of developing and reaching the global market in general.
Skynie Hoang
Ms. Skynie Hoang graduated from Northumbria University – second class honors in international business management.
She joined Expertrans in 2013 as an English-Vietnamese translator at Expertrans Global. With her outstanding performance, she has achieved many accomplishments at Expertrans Global.
She is the Head of Business Development EBU2 – EBU3, specializing in the field of Communication Services in the domestic and international markets.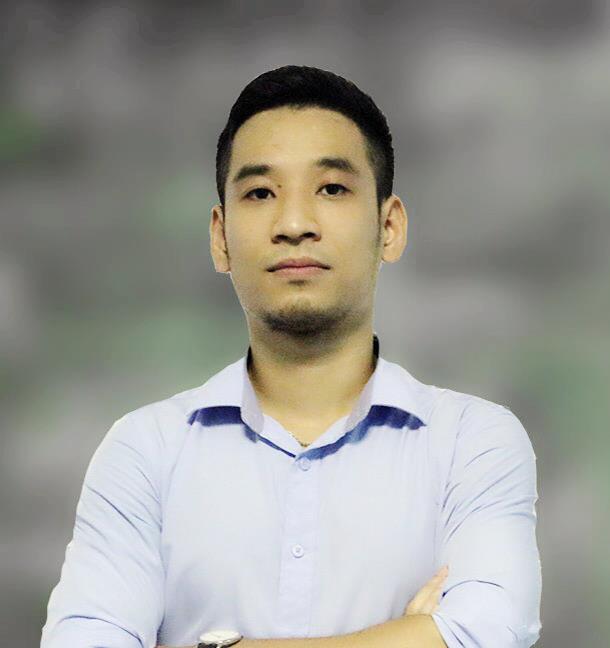 Michael Doan
Mr. Michael Doan is one of the most experienced leaders at Expertrans with approximately ten years in the position of Marketing Manager. Before committing his career with Expertrans, he used to hold many vital positions in big foreign and domestic companies like VC Corp, Polycom, Colowide JP Vietnam, Thanh Hang group, etc.
Being awarded of the first prize for Scientific Research competition in e-commerce (2010 – topic: Joomla and Moodle applied in e-commerce), with strong base of Computer Science, E-Commerce together with many experiences of executing Marketing strategy and action in foreign environment, Mr. Michael deeply understand how to increase the Marketing effect and results and do it efficiently to develop Expertrans' brand during 10 years and bring Expertrans to the top translation companies in particular or the top BPO companies in general. Also, the quality, the quantity of customers and the revenue, therefore, has been boosted every year.