What We Do
Professional Translation and Interpretation Services in Singapore
In every part of the world, people also need the help of translation and interpretation services to communicate easier and do business better. In order to help people from different language can understand each other, Expertrans Global provides language services in Singapore and all over the world for more than 13 years and have achieved many great achievements in terms of translation and interpretation services.
Singapore is known as a center of economics and education in Asia and the world. Understanding the language of Singapore has significant importance to people and organizations when working here. With the help of translation and interpretation services in Singapore from Expertrans Global, you will make the best of translation services to support your own work.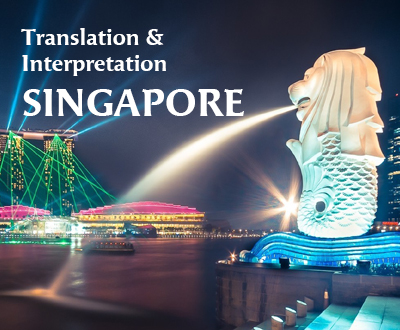 Expertrans Global always brings customers the best translation service quality. To make that impossible, our company only hires certified translators as well as interpreters who have knowledge and skills relating to translation and interpretation services of various language pairs to serve customers all over the world, not just Singapore. That is the reason why Expertrans Global be trusted by many individuals and organizations in Singapore.
In addition, your requirements related to language services of our company will be done in a short time by the best translators and interpreters from ExperTrans Global. We commit to satisfying all the need of our customers and guarantying the quality of translations in every situation. Our services cover all most all areas in both life and research. Whether you need the services in many fields, we will have the best translators and interpreters help you.
If you need translation and interpretation services in Singapore, please contact Expertrans Global and we will provide you the best quality service.
Here are the most critical features that make us one of the best Singapore translation companies:
Over 14 years of experience, and a vast global network of over 120 executives and 3,000 vendors, all of whom get the certificate of languages and specialized expertise.
Services utilized by TOP 500 Fortune (Bosch, Deutsche Bank, Mercedes-Benz, Toyota, Nestle, Samsung, Deloitte, Unilever, L'oreal, Suzuki, Yamaha, Sanofi Aventis), 11,000 projects completed and 4,500 clients served in total.
Applying ISO 9001:2015 to our quality management process and being certified the quality standard by BSI
Fast turnaround brings about both time savings and 99% accuracy.
We sign NDA contract with all clients to ensure high information confidentiality.
Our prices are very competitive
Fast and time-saving processes, which helps clients 100% focus on their works.
See the following information for our supported Singapore Translation services:
How to work with us:
1. Click to get a Free Quote for the translation request or send any inquiries to our email at sales@expertrans.com
2. Our customer representative will contact customers shortly and advise them the quotation and estimated timeline for the project.
3. One of our dedicated project managers starts the translation project after receiving the purchase order/contract confirmation or advance payment when necessary.
4. We will deliver the final translation to customers by the promised deadline and make any revisions upon their requirements after the delivery.
5. Customers make the payment to us via PayPal, Money Bookers or Bank Transfer within the agreed timeframe.
CONTACT US:
Hotline:
Singapore:

+65 6715 7049

Vietnam: +84 926 05 1999