What We Do
Game Localization
The entertainment industry (including music, film, and television), as well as the game industry, is booming. The game industry is a new element in the global market so that with the talented companies producing top quality games around the world, the need for game localization is increasing. Unfortunately, game companies often challenging to find translators who are familiar with their game rules and theme (i.e., the translator himself is not a gamer) to provide the translated game as the original one.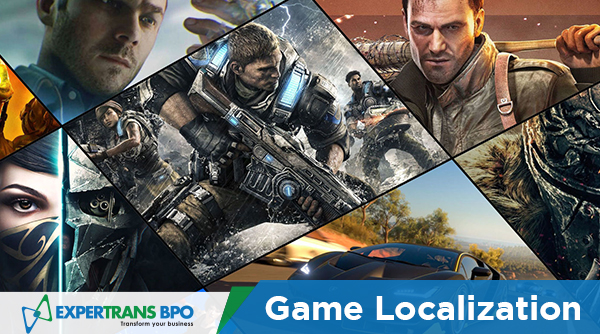 .
This is a field where the user's experience is the most important and a fully localized game allows players to have an enjoyable and smooth experience. So, we combine the expertise of our carefully-selected translators specialized in game localization with advanced technology, ensuring that your game is translated accurately and on time.
Besides, for the sake of world-level quality, we have built stringent teams including translators, localization engineers, multilingual desktop publishers, testers, and localization project managers, who are accredited in game fields.
If you envision the long-lasting benefits brought about by game translation and localization, especially for the increase in international sales, you will let Expertrans BPO assist you with the unrivaled cost. More than just the game localization, our professional linguists guarantee your game and information of products are culturally translated, which means all aspects of game translation, including vocabulary, grammar, style and part of speech, reflect the cultural and social norms and practices of locality.
Just like our other customers, you too can trust Expertrans BPO to provide game localization service with perfect quality, high accuracy, and timely delivery.