What We Do
App Localization
Nowadays, the development of the online application positively impacts our lives. Information has the power to transform an organization, and applications are regarded as the backbone of modern business.
Once you have your application translated and localized, your business products will be capable of navigating all cultural nuances to get closer to customers. By this way, you can bring about interesting experience to local customers in a local way.
Apart from common practices and principles applied in the process of the localization, ExperTrans BPO s' professional team applies the unique approach to each type of application, mainly mobile applications and web applications, to achieve the more specific details as required by clients.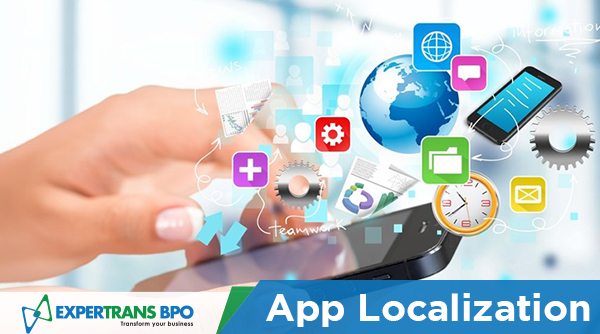 Beyond getting your orders done on time and on the budget, ExperTrans BPO is well-known for the quality control system. On the completion of translation and localization, our senior linguists will proofread to ensure the outputs free of errors. On top of that, our IT experts are already to conduct technical tests to ensure the top-notch quality of the translated application in terms of language precision, culturally attractive appearance and functionality.
During the translation process, what we do is more than simply translating but integrating cultural and social aspects to comprehensively make your application information sound genuinely local. In addition, our localization engineering team is extremely qualified with web-based applications and formats that they are capable of using the latest technology to analyze and adopt the best solution to your requirements.
So let ExperTrans BPO be your side and play a part in globalizing your business. We commit to providing you with the best advice and flexible customized packages while keeping your application contents up to the latest trends of technological and cultural norms.