What We Do
Dubbing Services
With rapid reaction to the global market, ExperTrans BPO is proud to provide dubbing services in over 100 languages. Our service will assist your company in developing and strengthening your business in international markets. We will help you to touch the customer's heart by speaking in their own language.
We have able to work with most multimedia formats:
DVD authoring to incorporate the images, text, and sound into a multilingual version on a single medium
Audio dubbing for films, PowerPoint presentations, slideshows, websites, etc.
Dubbing of automated telephone messages
Dubbing for podcast and video podcast programs and recordings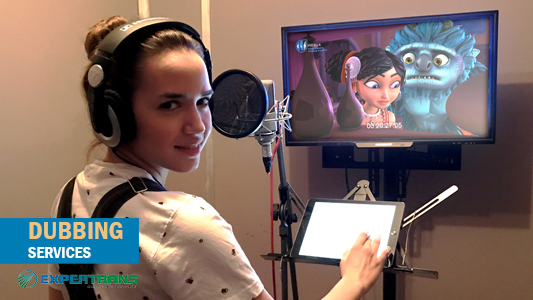 Why ExperTrans BPO?
We understand deeply about Asian culture.
We use only professional and native voices that will not be mixed with any other accents. We guarantee to choose the voice that speaks most naturally in your targeted market.
We keep a close eye on the recording session to ensure the final product will meet your expectations.
With our own studios, over 120 skilled staffs and more than 3000 global freelancers, ExperTrans BPO offers one of the highest quality dubbing services in the world.