What We Do
Website Localization
As you know, localization is the natural and quickest way to create a more successful brand in any local market. E-commerce depends on language, too.
According to Common Sense advisory survey, 52% of consumers will only buy something from a Web site in their own language. Therefore, having your site translated is an excellent solution. However, in order to achieve the best results, tactics must go well beyond translating the text. It requires an effective website localization strategy.
If you use the native language for your website, you will create powerful competitive advantages. Global brands can increase conversion rates and market share, generate significant incremental sales, and even create new markets outright.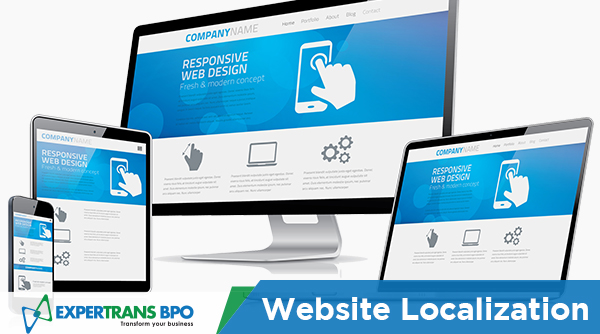 Website localization service offers to translate all contents of a company website into other languages, and with the right choice of a translation company, you will be satisfied with a precisely, fluently and carefully translated website.
ExperTrans BPO offers website localization service to be the solver for the difficult question. With experienced translators in various fields of businesses, we assure our customers that they are satisfied with their choice of service.
At ExperTrans BPO, we have reliable, professional, 24/7 available staffs, with 13 years of experience in the translation scenario domestically and internationally. We have a defined and effective translation process, promising no deadline should be missed, and no customers should be forgotten. We have offices and branches across the world with native staffs to ensure no possible misunderstanding.
Contact us now for further information!
E-mail: sales@expertrans.com
Hotline:
Vietnam: +

84 926 05 1999

Singapore: +

65 6715 7049